[fullwidth background_color="" background_image="" background_parallax="none" enable_mobile="no" parallax_speed="0.3″ background_repeat="no-repeat" background_position="left top" video_url="" video_aspect_ratio="16:9″ video_webm="" video_mp4="" video_ogv="" video_preview_image="" overlay_color="" overlay_opacity="0.5″ video_mute="yes" video_loop="yes" fade="no" border_size="0px" border_color="" border_style="" padding_top="20″ padding_bottom="20″ padding_left="0″ padding_right="0″ hundred_percent="no" equal_height_columns="no" hide_on_mobile="no" menu_anchor="" class="" id=""][/fullwidth][one_third last="no" spacing="yes" center_content="no" hide_on_mobile="no" background_color="" background_image="" background_repeat="no-repeat" background_position="left top" border_size="0px" border_color="" border_style="" padding="" margin_top="" margin_bottom="" animation_type="" animation_direction="" animation_speed="0.1″ class="" id=""][imageframe lightbox="no" lightbox_image="" style_type="none" bordercolor="#002f65″ bordersize="4px" borderradius="0″ stylecolor="" align="center" link="" linktarget="_self" animation_type="0″ animation_direction="down" animation_speed="0.1″ hide_on_mobile="no" class="imgabt" id=""]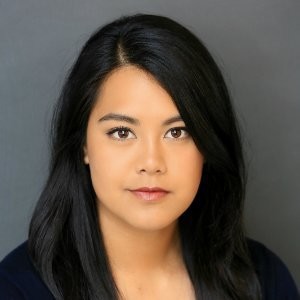 [/imageframe][/one_third][two_third last="yes" spacing="yes" center_content="no" hide_on_mobile="no" background_color="" background_image="" background_repeat="no-repeat" background_position="left top" border_size="0px" border_color="" border_style="" padding="" margin_top="" margin_bottom="" animation_type="" animation_direction="" animation_speed="0.1″ class="" id=""][fusion_text]
Southern California Glass Management Association Names Deveney Pula as New Executive Director
The SCGMA Board of Directors continues to advance the organization's goals to provide additional value. In doing so, we are extremely pleased to announce that we have unanimously selected Deveney Pula to assume the position of Executive Director while Jeannie Simpelo transitions to a full time role with our partners – Northern California Glass Management Association (NCGMA) and Northern California Allied Trades (NCAT).
Pula began her journey with SCGMA in 2013 as the Director of Business Development, launching and grooming our strategic marketing program to be a great success. Her fresh perspective, in conjunction with her commitment to continual learning in the field, has allowed her to execute innovative strategies to address the many problems facing our contractors and industry.
While Pula continues her journey with the association in a more involved role, Jeannie Simpelo will remain a solid influential leader as SCGMA maintains a strong, collaborative relationship with NCGMA and NCAT. This evolving dynamic provides some exciting possibilities of advancing our association partnerships to better serve union contractors state-wide.
We very much look forward to Pula's new role in helping our association grow and bringing our members what they need to succeed.
If you have any questions, please contact us at info@scgma.com. We appreciate your support and look forward to an exciting year![/fusion_text][/two_third][one_full last="yes" spacing="yes" center_content="no" hide_on_mobile="no" background_color="" background_image="" background_repeat="no-repeat" background_position="left top" border_size="0px" border_color="" border_style="" padding="" margin_top="" margin_bottom="" animation_type="" animation_direction="" animation_speed="0.1″ class="" id=""][fusion_text]
From Our Members
[tmls_saved id="384″]
[/fusion_text][/one_full]